How To Overcome Writer Block?
How to overcome writer block? in this article Im going to show you how to achive that.
Further more, Im going to show you tools thatmakes writing fun and easy!
Writer block…. we all got it from time to time. And we all know about the importance of quality of our content. Especially in the business of affiliate marketing and blogging.
---
Reuse Your Old Content
How  to reuse your old content like blog post, YouTube videos, podcasts and so on?
If you do online marketing, like affiliate marketing, you want to expose your business opportunities to many people as possible.
Of course you should have your focus on targeted traffic, but you should never forget about a cold market as well.
Maybe they know of anyone  who are looking for your products, or your services.
When it comes to the content you already possess, like a blog post, you can make a YouTube video of it, or you can make a podcast.
If you do podcasts, or YouTube, you can make a written article about the subject.
You can reuse you old content by adding new information, pictures, or videos.
Leverage on several platforms like Twitter, Facebook, YouTube, Quora, Instagram and so on. Have focus on what you like the best and have fun with it.
---
You Are Your Own Enemy
So how do we overcome this obstacle? We all have heard about the saying we are all our worst enemy. And it's true. We are masters of being afraid. Thus, we blame everyone else, or the program or whatever.
It's easier to blame someone else, or something else, then blaming our self, right?
Then we stop believing.
It didn't work
It was my colleague's fault
I didn't make it because it's a scam
I didn't earn any money on it.
But have you thinking about its your own fault? YES, YOU. Either you didn't do the things you should, you took some shortcuts, or you simply wasn't patient enough. Its all on you.
Not the course, not the training, not your co-workers, but you.
Then you stand there and complains about your boss, or the system.
Turn this around and learn from it. Ask yourself these questions:
Why didn't it work?
Was there anything that actually did work?
How can you improve those elements?
A little side track there, but a very important one.
---
How To Move On Forward?
Now, how to improve ourselves by getting past the writing block? Yes, Google. Google is your best friend.
Type in anything relevant to your niche. Money is always something to write about.
Let's do a search about that.
We got:
What is money in economics
Types of money
Introductions of money and use of money.
Introductions of money market
Let's shake things up a little. Instead of use of money, lets do a search on making money.
We got:
Making money online
Making money from home
Making money on YouTube,
Making money on Instagram.
And list goes on….
All those keywords can you write a good content on.
you can even dig a lot deeper into keywords search with Jaaxy. Take a look at how it works and what information you can get.
---
Try out FREE keywords search and discover the power of Jaaxy ! Further down this page!
---
Yesterday I was blogging about how to get traffic to your website. Then I mentioned Google trends. I use it today as an experiment and find out that football is in the wind.
Today I believe there is a big football event going on, because of a search on Google trends, the top 3 searches are:
49ers – 2 mill + searches
Yankees – 1 mill + searches
And Astros with 500k + searches.
Are you a blogger or selling sports effects? Why not take advantage of this?
---
How To Get New Ideas For Content?
Use YouTube, do searches there as well.
Facebook groups. Hang around in groups related to your niche. Use Quora, see what people ask about within you niche.
More content Ideas right there. Go trough your website. Look trough your article you already have.
Is there something missing there?
Maybe you can make the article into a series?
Is there a link to another site you can find new ideas on?
A product you can write a review on?
Do you have an affiliate program for shopping like Amazon? Why not find out what people search for and write review of products related to it?
example huawei p30 smart phone, or IPhone 11?
Its time to stop make excuses. Now you should have figured out on how to overcome writer block.
You can also get new ideas for content, learn how to leverage on Jaaxy and keyword research at Wealthy Affiliate.
---
Still Struggling?
There is hope. Reuse your content and use these to promote your business, or brand your self.
You can use a tool called Spin Rewriter. You can learn more about Spin Rewriter here in this review. It simply spit out new fresh content for you.
---
Final Words
Everyone can make money online. I have even show you how to getting started for FREE. How far you are willing to go is totally up to you.
But to succeed online and have it as a full time business you need to follow surten steps, invest in a coach and even pay for advertising and traffic.
---
Before You Leave…
You should take advantage of this tool below and learn the proper way of making a website, keyword research, and SEO.
That´s important skills to master to succeed with an online business. Try it out and see how easy it is.
Have a look at my # 1 suggestion listed below and find a way to make money online that actually works.
This will complete my blog post about how to overcome writer block, and I sincerely hope you have actually discovered a bit more about the opportunities around this website.
now you should be able to make a much better decision whether some services can assist you and your financial resources or not.
Have you ever tried out online business or building your own website before? How do you overcome writer block?
I wish to become aware of your experience by you leaving me a comment below.
Oh, if you have any advice on the topic, please feel free to share them as well.
---
Please, Do Me A Favor
If you like this post about how to overcome writer block, please comment, and share this with your friends, colleagues and family members.
As a big thank you for signing up👆👆👆, I will give you all this for FREE!
BONUS #1: Michael Cheney ´s #1 Bestseller "The Customer Magnet". A 189 pages long E – book in PDF format with lots of contents!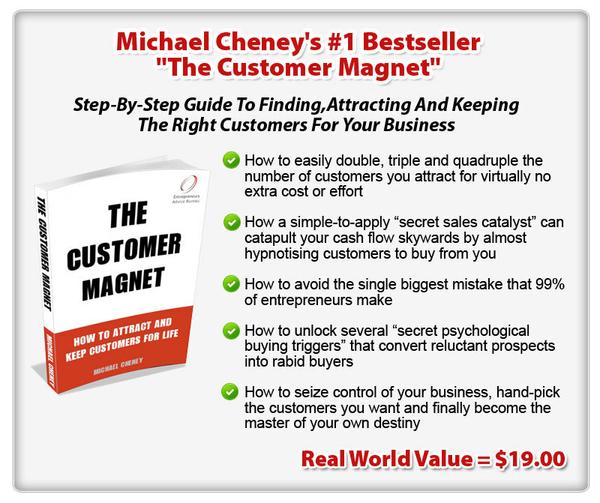 BONUS #2: Michael Cheney´s Lucrative List Secrets mp3 audio file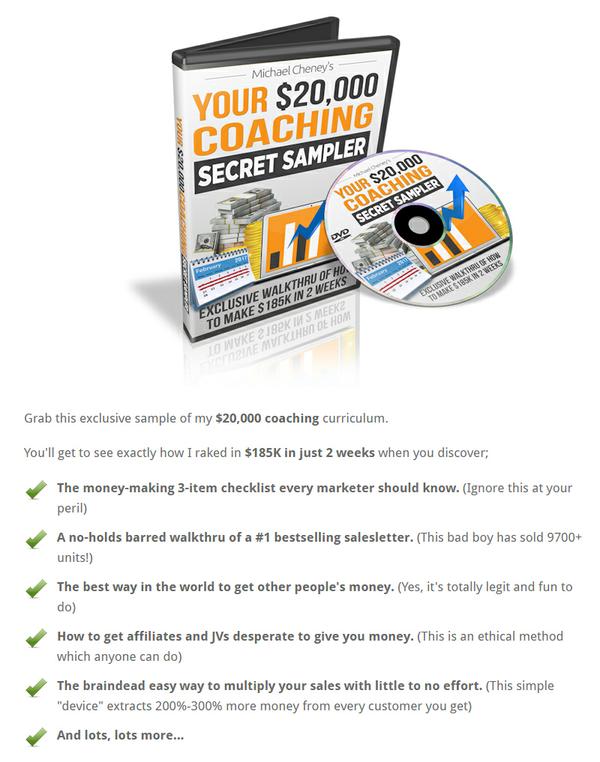 BONUS # 3: Michael Cheney´s product launch secrets. mp4 video file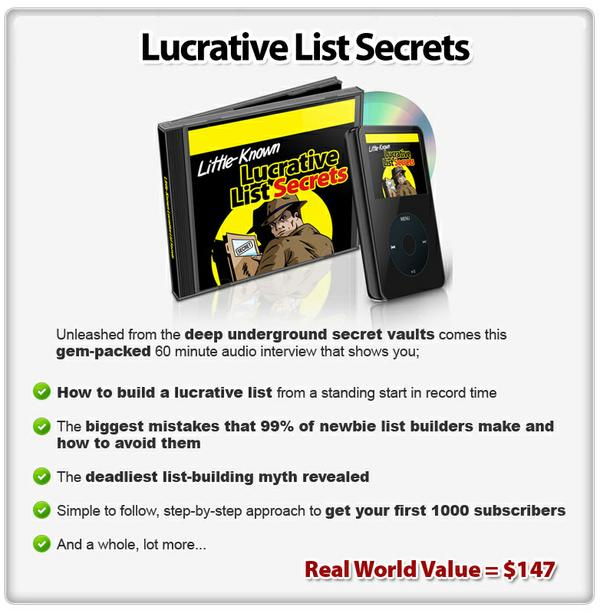 ---
ALL YOU HAVE TO DO IS:
Sign up with your information in the landing page. Its Free, No Credit Card Needed, No Risk!
Complete your account settings (It´s Free And Take Only Minutes To Complete.)
Pm me inside the system when you have done the steps above with the code "FREE Bonuses!"


---

If you decide to be a premium member (only $19 the first month), I have a SPECIAL BONUS for you!
After you have completed your account settings, I will send the bonuses to you!
All the best,
Fred Eimhjellen, founder of www.resourceformoney.com and www.fredeim.com
---
Follow Me!
Facebook: Fred Eimhjellen
Twitter: @skruffy88
Pinterest: FredEim88
Instagram: fredeim88


---
Disclosure
This page may contain links to affiliate websites, and I may receive an affiliate commission for any purchase made by you on the affiliate website using such links. This commission will in no way change the cost to you.
I just to be fully transparent with you, I may or may not purchased this product/program myself. I have researched the website, testimonials and information on the internet to get to the bottom of what this product genuinely does, what it provide for you and if you should use your money on it.
This is because I have been burnt from products just like this in the past and I want to prevent others from making the same mistakes.
---
Disclaimer
This website is owned and operated by an independent affiliate and is not endorsed by any company or  inviduals.
Any opinions expressed on this website are made by and the responsibility of the owner only.
Statement and opinions should not be construed as a representation of the opinions of any company or other inviduals.
---
Income Disclaimer
There are no guarantees regarding income from the any of the products or the opportunities represent on this website.
The success or failure of each affiliate, like in any other business, depends upon each affiliates skillset and personal effort.
Earning levels for independent affiliates are examples and should not be construed as typical or average.
Income level achievements are dependent upon the individual Affiliates business skills, personal ambition, time, commitment, activity, and demographic factors.