How To Make A Website With WordPress
Website Creation And Uses Of WordPress.
Don't worry about:
FTP files
Setting up databases
DNS settings and domain registrars
Coding with HTML and PHP
No worries of uses of photoshop
No expensive ad on or programs to buy
As a blogger, website creator for a company or you have your own online store, you need to have options for themes and building the website the way you need it to be.
You need options. And you wish to decide what advertising is relevant to your page or blog. Also, a big advantage is that you are the owner of the content.
Do as MacGyver and find reach out for your Swiss army knife. Are you ready to find out How To Make A Website With WordPress?
---
What Is WordPress?
The unique thing about WordPress is that WordPress keeps design, content, and functionality separated from each other.
This allows for data portability. WordPress is a Content Management System – (CMS). While that's not the same as a website builder, it still serves the same purpose of building a website.
A website builder is a tool that lets you drag and drop various items and features into your website.

With a CMS such as WordPress, there are no "drag-and-drop" features available, although you can usually download a plug in. WordPress is free and you have total control of your website.
But the disadvantage is:
YOU are in control of security
making backups and installing updates.
However, if you take advantage of the hosting services at Wealthy Affiliate you don't need to worry about those things. It saves you time, money and a lot of headaches.
What are you getting for FREE at Wealthy Affiliate? 
The first thing that you should get is your own domain. Just remember, it should be industry specific, specific to your niche.
It should also be short and sweet. Easy to remember. Good for you and good for your readers too.
The next part is to chose a web host. The beauty of Wealthy Affiliate is that they provide free hosting for all members.
At Wealthy Affiliate in the beginning of making your own website, you can choose from a free domain, a domain you own or register a new domain name.
You can build a website with those easy steps
Choose a domain name for your website
Enter a title for your website
Choose a theme for your website.
Click on the green button to create your website.
Watch The Steps In The Video Below:
And that's that. Your website is up and running. Can it be easier than that?
See it for your self how easy it is and what you get!
---
I have mentioned the benefits of the uses of the hosting services at Wealthy Affiliate. But there is also a lot of more benefits for you as a member there as well.
If you are a blogger, writer, business owner, or you want to have your own business, either online or a commercial store, you want to get an edge over all the competitions there is out there.
Learn how to get traffic, how to get indexed by Google, yahoo and Bing, Learn how to get traffic to your blogs and how to get followers on Twitter, Instagram and Facebook.
Use the advantage there is to be a part of a community of members who already have experience in the field. You also get Access To Jaaxy, That Help You Out To Find Ultimate Keywords!
---
Please, Do Me A Favor!
Since I have helped you out and I have showed you how easy it is and the, benefits, please come back and post your website here. FREE TRAFFIC for you right there. And share this post with your friends and family. Share it on your social media.
Sounds good?
Final Words
Everyone can make money online. I have even show you how to getting started for FREE. How far you are willing to go is totally up to you.
But to succeed online and have it as a full time business you need to follow surten steps, invest in a coach and even pay for advertising and traffic.
---
Before You Leave…
You should take advantage of this tool below and learn the proper way of making a website, keyword research, and SEO.
That´s important skills to master to succeed with an online business. Try it out and see how easy it is.
If you're worn out, tired and sick of all the scams online, have a look at my # 1 suggestion listed below and find a way to make money online that actually works.
(Get started totally free– without credit card).
This will complete my blog post, and I sincerely hope you have actually discovered a bit more about the opportunities around this website.
now you should be able to make a much better decision whether some services can assist you and your financial resources or not.
Have you ever tried out online business or building your own website before?
I wish to become aware of your experience by you leaving me a comment below.
Oh, if you have any advice on the topic, please feel free to share them as well.
---
Please, Do Me A Favor
If you like this post, please comment, and share this with your friends, colleagues and family members.
If you seek out more helpful offers, reviews and articles that will provide your business with other opportunities to reach your new goals, please fill in your email address in the sign up form below.
If you wish me to do a surten product review in the making money online niche, or write an article that is built around that, let me know and I will do my best to oblige your request.
---
As a big thank you for signing up, I will give you all this for FREE!
BONUS #1: Michael Cheney ´s #1 Bestseller "The Customer Magnet". A 189 pages long E – book in PDF format with lots of contents!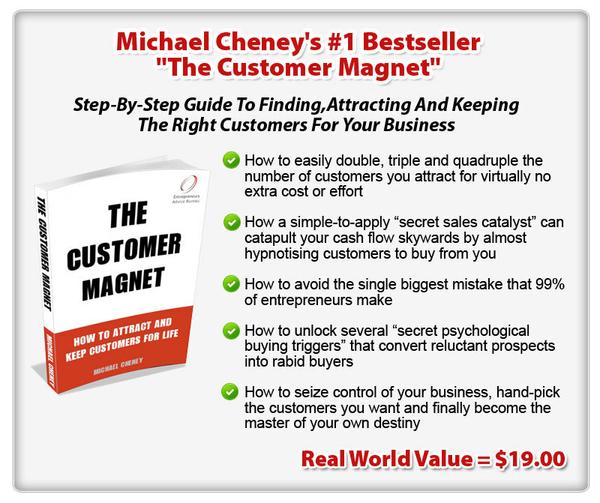 BONUS #2: Michael Cheney´s Lucrative List Secrets mp3 audio file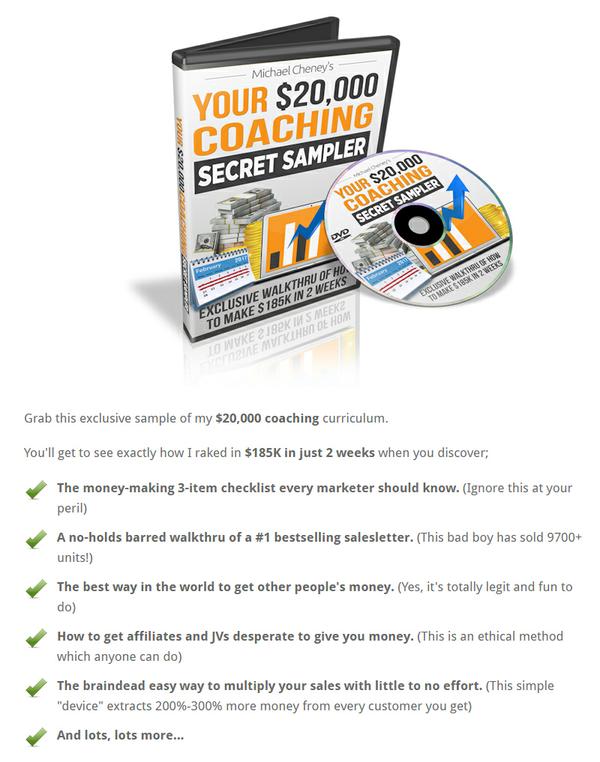 BONUS # 3: Michael Cheney´s product launch secrets. mp4 video file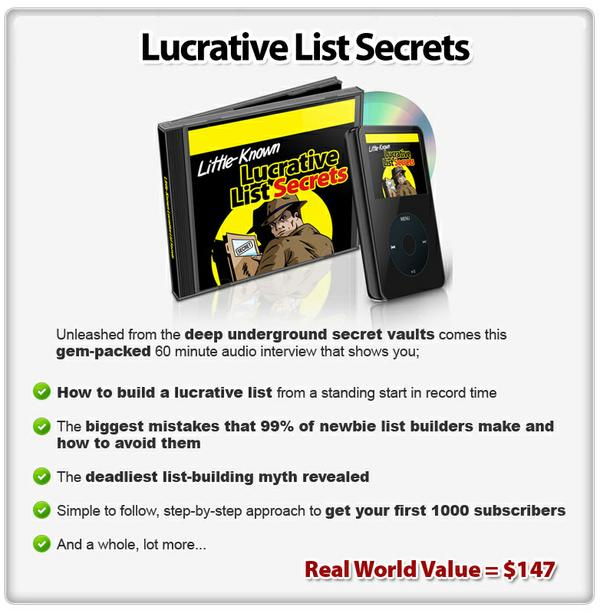 ---
ALL YOU HAVE TO DO IS:
Sign up with your information in the landing page. Its Free, No Credit Card Needed, No Risk!
Complete your account settings (It´s Free And Take Only Minutes To Complete.)


---

If you decide to be a premium member (only $19 the first month), I have a SPECIAL BONUS for you!
After you have completed your account settings, I will send the bonuses to you!
All the best,
Fred Eimhjellen, founder of www.resourceformoney.com and www.fredeim.com
---
Follow Me!
Facebook: Fred Eimhjellen
Twitter: @skruffy88
Pinterest: FredEim88
Instagram: fredeim88


---
Disclosure
This page may contain links to affiliate websites, and I may receive an affiliate commission for any purchase made by you on the affiliate website using such links.
This commission will in no way change the cost to you.
I just to be fully transparent with you, I may or may not purchased this product/program myself.
I have researched the website, testimonials and information on the internet to get to the bottom of what this product genuinely does, what it provide for you and if you should use your money on it.
This is because I have been burnt from products just like this in the past and I want to prevent others from making the same mistakes.
---
Disclaimer
This website is owned and operated by an independent affiliate and is not endorsed by any company or  inviduals.
Any opinions expressed on this website are made by and the responsibility of the owner only.
Statement and opinions should not be construed as a representation of the opinions of any company or other inviduals.
---
Product Disclaimer
Statements made on the products, website or sales materials have not been evaluated by the Food and Drug Administration.
Any company products mentioned are not intended to diagnose,treat,cure, or prevent any disease.
The products are not intended to replace medications or eliminate the advice of a competent health care practitioner.
---
Income Disclaimer
There are no guarantees regarding income from the any of the products or the opportunities represent on this website.
The success or failure of each affiliate, like in any other business, depends upon each affiliates skills and personal effort.
Earning levels for independent affiliates are examples and should not be construed as typical or average.
Income level achievements are dependent upon the individual Affiliates business skills, personal ambition, time, commitment, activity, and demographic factors.
---
Risk disclosure
Trade Responsibly: CFDs and Options are complex instruments and come with a high risk of losing money rapidly due to leverage.
You should consider whether you understand how CFDs and Options work and whether you can afford to take the high risk of losing your money.
---
This Website is not an online gambling operator, or a gambling site of any kind.
We are simply here to provide information about sports betting for entertainment and information purposes only.
Although we talk about betting online on our websites pages, it is the responsibility of all visitors to this website to check current local laws in their own area or country before doing any gambling online.
It is your responsibility to know and follow your local laws in place.
Although we try our best to provide accurate information,  we cannot be held responsible for any inaccurate or incorrect information which is posted on our websites pages.
If you visit any website we link to from, you have left our site.
By visiting our website you confirm that you understand that it is possible to lose some or all monies used when betting on sports or doing any gambling.
You cannot hold us responsible for any such loses.
Some links on this website may be affiliate or referral links and we receive compensation from them.
Our site is here to provide entertainment and information and should be viewed as that and nothing more.